Release Date: 21 February 2020 (Banned)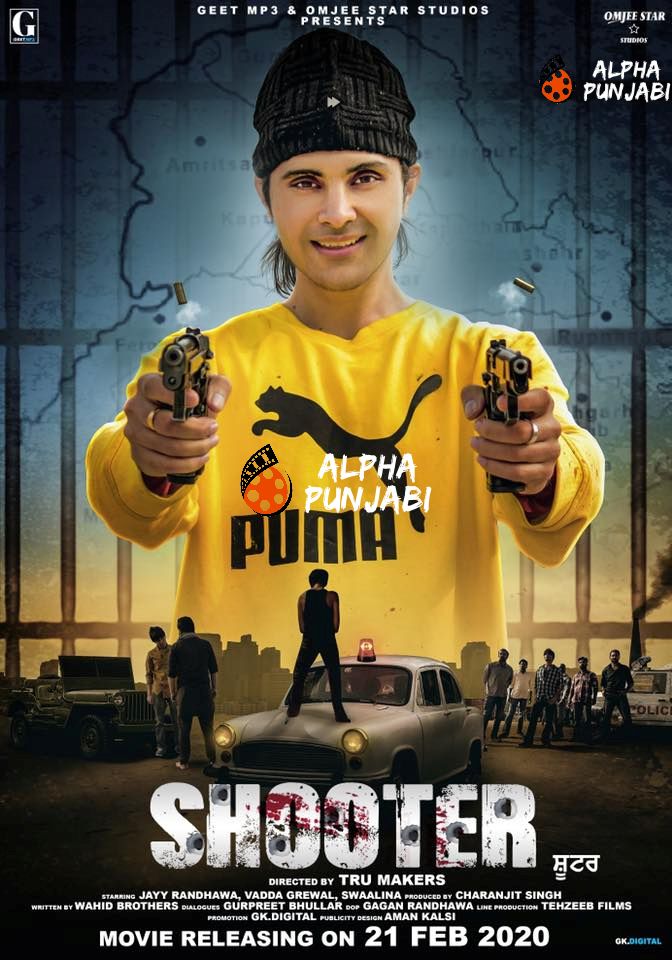 Shooter Punjabi Movie is surprise announcement and release of 2020. This action packed film stars Jayy Randhawa along with Vadda Grewal and Swaalina. Story is written by Wahid Brothers while direction is handled by Tru Makers.
Movie is loosely based on life of notorious gangster Sukha Kahlon who had average body type but strong will and zeal hence Jayy Randhawa become natural choice for makers. Trailer has received great response and this movie has become one of most anticipated movie.
As we just received news of possibility of Jayy Randhawa starer Shooter Punjabi Film getting day of light and might release after Corona Cirus lockdown.
Seems for makers things were up-to something else as now Full Movie is leaked online. This looks to be a true copy and has length timer as seen in preview copy which are sent before release for approvals etc. Leak is doing rounds in social media channels. Continue reading.
Click here to read complete details..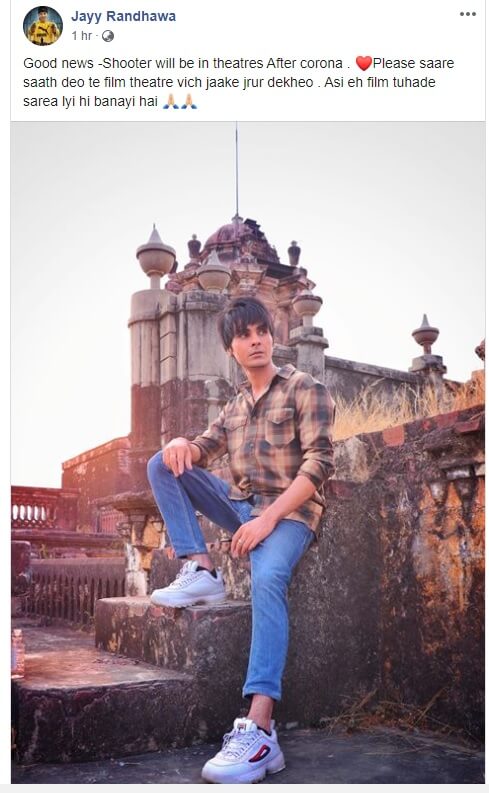 As per latest reports and confirmation by lead actor. Shooter movie will be released in theaters after Corona virus lock down.
Click here for complete details.
As per recent media reports, with recent developments, controversies and protests happening. Finally Punjabi Movie Shooter has been banned for release by Punjab Government.
Orders were passed by Punjab CM Capt Amarinder Singh regarding ban, also Punjab CM has instructed DGP Dinkar Gupta to take necessary actions against makers of movie
Demand to remove trailer from Youtube also raised.
Punjab and Haryana High Court Lawyer HC Arora has urged the Punjab Chief Minister Capt. Amarinder Singh to order removal of trailer of film "Shooter" from Youtube and said that if not done it will frustrate the object of placing ban on this movie.
Producers Booked
Punjab Police has registered FIR No.3 in Mohali,(SAS Nagar) against the maker/producer/promoter KV Singh Dhillon under various sections of IPC, including section 153-A (promoting enmity between different groups, and doing acts prejudicial to maintenance of harmony) and Section 153-B (Imputations, assertions prejudicial to national integration) thereof.
The FIR said the movie "Shooter" is likely to instigate youngsters to take up arms, and disturb peace and harmony.
The DGP disclosed that the matter of banning this controversial movie in Punjab had been discussed at a meeting with the Chief Minister on Friday, along with a proposal from ADGP Intelligence Varinder Kumar, recommending a ban on the movie, whose trailer, released on January 18, suggested that the film was highly radical
Movie was said to be glorifying gangster culture and may disturb law and order situation. Continue reading.
Click here to read complete story.
Shooter Punjabi Movie Credits
Genre – Action
Directed by – Tru Makers
Cast -Jayy Randhawa, Vadda Grewal, Swaalina
Story – Wahid Brother
Dialogues – Gurpreet Bhullar
D.O.P – Gagan Randhawa
Find below official trailer link and read here our trailer review of shooter
Official Trailer Youtube link:https://youtu.be/HbJFQ8ViRzw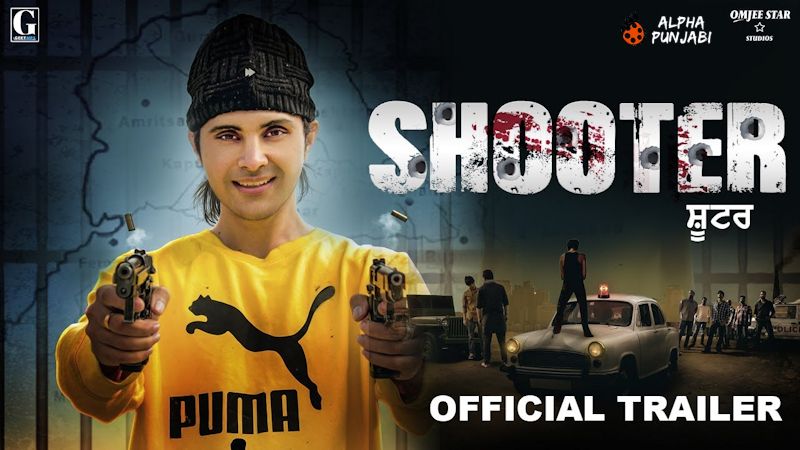 Song is recreated version of original song released in 2016 by Jagpal Sandhu with music of Mr Wow. Song has already received stupendous response and is trending No 1 song on Youtube India with more than 4 million views within day of release. Read more.
Youtube Link: https://youtu.be/XBVL9mJeae8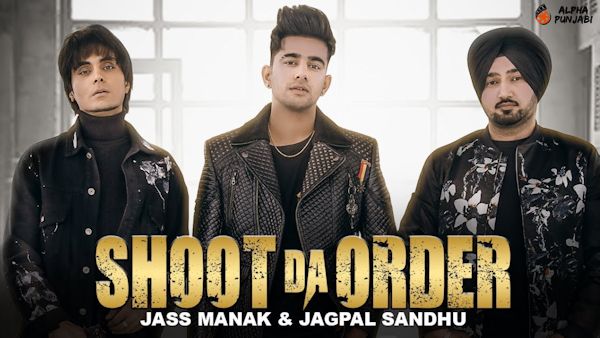 Audio Link: http://bit.ly/2RzayIA (exclusive Wynk release)
Offical Youtube Link : https://youtu.be/bmiPRjEt8ck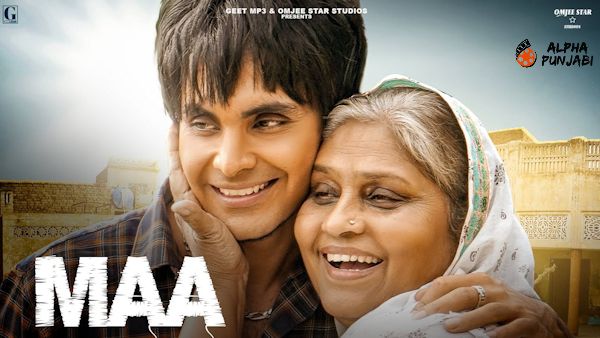 Youtube Link: https://youtu.be/QaJhvr-Z5Ng
Audio Links:
Gaana : http://bit.ly/2Slq2Pp
Wynk : http://bit.ly/39dDDiL
Hungama Music : http://bit.ly/2RY8M3L
Amazon Music India : https://amzn.to/2Sk4YZN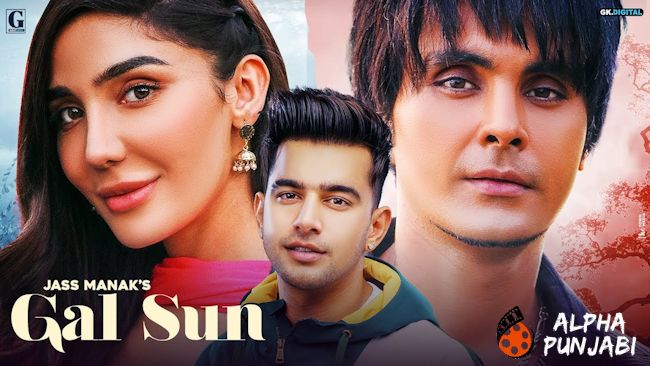 Youtube Link: https://youtu.be/OhgCfPc5xCk
Audio Links:
Gaana : http://bit.ly/38brLxw
Hungama : http://bit.ly/2uvvNlB
JioSaavn : http://bit.ly/388BlkQ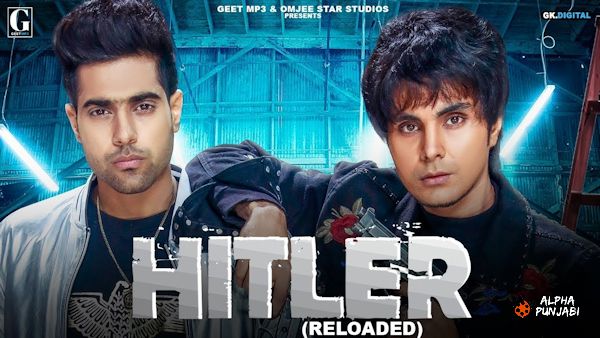 Movie Stills