Three days after releasing official trailer of Shooter Punjabi movie staring Jayy Randhawa, makers after released first song from movie titled Shoot Da Order.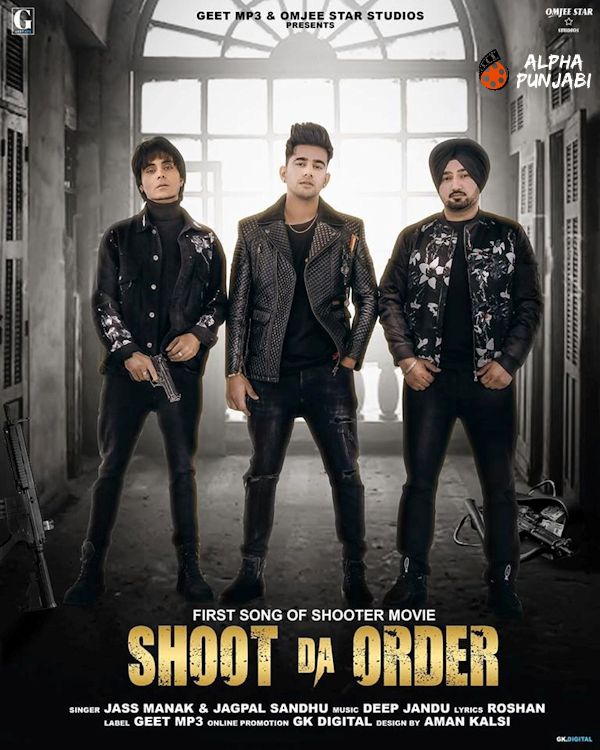 Actually this song is recreated version of original song released in 2016 by Jagpal Sandhu with music of Mr Wow. Song has already received stupendous response and is trending No 1 song on Youtube India with more than 4 million views within day of release.
Youtube Link: https://youtu.be/XBVL9mJeae8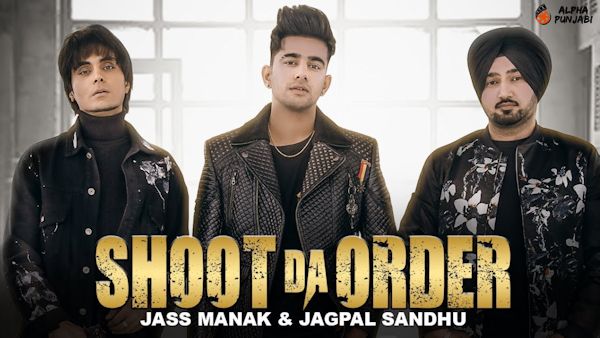 Written by Roshan, lyrics and theme of this song complements theme of movie shooter, hence makers decided to recreate and rather collaborated with original artists and delivered improved version of Song with voice of Jass Manak (Lehanga, Suit fame) and Music of Deep Jandu.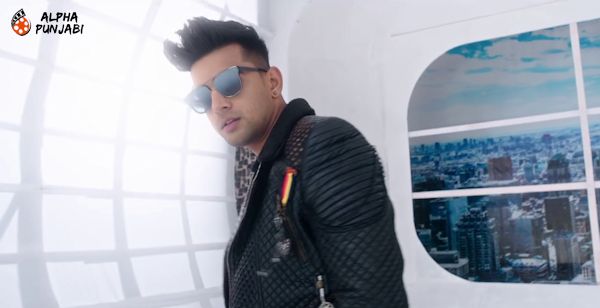 Shoot Da Order Song Credits
Singer : Jass Manak, Jagpal Sandhu
Music : Deep Jandu, Mr Wow
Mix and Master : Sameer Charegaonkar
Lyrics : Roshan
As mentioned in our earlier articles, Shooter movie is loosely based on life of notable gangster Sukha. This is Tru-makers first project as movie director who are known for delivering some exceptional Punjabi song videos.
Produced by Charanjit Singh/GeetMp3. Movie is scheduled for release on 21 February 2020
Shoot Da Order Lyrics
Ho kanda kadhta sirre da jag fan ban gaya
Ho yaar shuru ton hi mafia da man ban gaya
Ho kanda kadhta sirre da jag fan ban gaya
Ho yaar shuru ton hi mafia da man ban gaya
Hausla gaadar ho gaya ni
Ho tere yaar nu pataliye naare
Shoot da order ho gaya ni
Ho tere yaar nu pataliye naare
Shoot da order ho gaya ni
Ho tere yaar nu pataliye naare
Shoot da order ho gaya ni
Tere yaar nu pataliye naare
Ho yaari maut de saudagar'an de naal jatt di
Ho bade joran shoran utte hundi bhaal jatt di
Ho yaari maut de saudagar'an de naal jatt di
Ho bade joran shoran utte hundi bhaal jatt di
Lohe di chaadar ho gaya ni
Tere yaar nu pataliye naare
Shoot da order ho gaya ni
Ho tere yaar nu pataliye naare
Shoot da order ho gaya ni
Ho tere yaar nu pataliye naare
Shoot da order ho gaya ni
Tere yaar nu pataliye naare
Ho rakhe choti de najayaj hathyaar balliye
Ni paunda patteya nu hath tera yaar balliye
Ho rakhe choti de najayaj hathyaar balliye
Ni paunda patteya nu hath tera yaar balliye
Sher de barabar ho gaya ni
Ho tere yaar nu pataliye naare
Shoot da order ho gaya ni
Ho tere yaar nu pataliye naare
Shoot da order ho gaya ni
Ho tere yaar nu pataliye naare
Shoot da order ho gaya ni
Tere yaar nu pataliye naare