Release Date: 19 November 2021
(PreCOVID date 19 June 2020)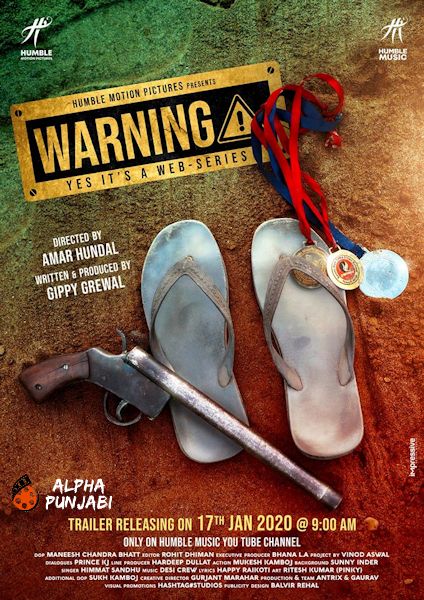 Warning Official Trailer
Finally, Warning Official trailer is released on 7th November, twelve days before official movie release. Trailer is receiving great response and audiences are hooked to amazing performance by Prince KJ with further push by Gippy Grewal making appearance.
Check complete details on Trailer
Yes, you hear it right. After tasting success with Warning Punjabi web series, makers Humble motion Pictures and Gippy Grewal has decided to convert this into mainstream Punjabi film with same title Warning.
Warning was idea of Gippy Grewal and was released on same lines of Hindi hit series streamed on Netflix and Zee5. After lot of speculation and promotions, first Episode of this web series was released on 28 January'20 after releasing Trailer and Song.
Second Episode is released on 11 March that too after Trailer and Song. However as announced now further episodes will not be released and rather main stream Punjabi film will be released on 19 June 2020 19 November 2021
Originally, Warning was supposed to be multi season web series with each season featuring five episodes with individual songs.
Nothing much can be said about this move, however Warning since first teaser poster was touted as Web Series helmed by Amar Hundal. It is believed that considering the costing involved and ROI producing main stream movie made sense.
Warning Web series is backed by Gippy Grewal, Humble motion pictures and is available on youtube in comparison to other popular web series which has strong financial backing from likes of Netflix, Amazon and Zee.
First Song of Warning Film is released on 11 November 2021. Titled President sung and written by Amrit Maan while music is by Desi Crew.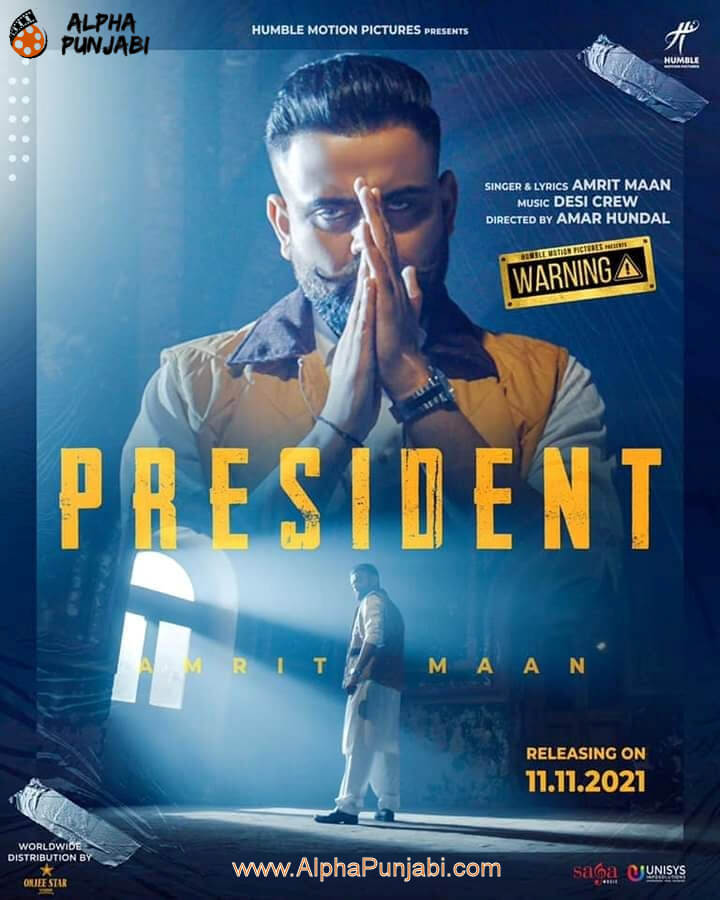 Stay tuned and follow AlphaPunjabi.com for complete coverage of Warning Film .