By now everyone is aware of deadly virus called Coronavirus or COVID19 which is rapidly spreading across globe. This has impacted many countries and resulted in huge economic and human loss.
Update: Punjab government also shuts Cinema Halls, Swimming pools and Gym in state. This notification comes into force from midnight(15 March 00.01). Last screening day in Punjab for ChalMerePutt 2 and Ikko Mikke.
Every country is trying their best to safeguard their citizens starting from awareness campaigns, quarantine and in extreme case lock down.
Click to Like our Facebook page and get latest updates from all happening around Punjabi Films.
Safeguarding well being of residents and for larger interest Delhi CM Arvind Kejriwal decided to shut all Delhi cinema halls and schools till end of this month. This will be further reviewed by end of timeline and then may be extended if required.
This would directly impact box office collections of Punjabi Films scheduled for release this month, among most prominent releases are Satinder Sartaaj's Ikko Mikke, Rythm Boyz Amrider Gill starrer Chal Mera Putt2, Humble Motion Picture's Posti and rescheduled Yaar Anmulle Returns.
Delhi is one of important region for Punjabi Films outside Punjab in India and contributes to as much as 20-30% of Boxoffice collections. Haryana Government has already declared COVID-19 as an epidemic and may soon follow steps of Delhi Government in closing of Schools and Cinema Halls.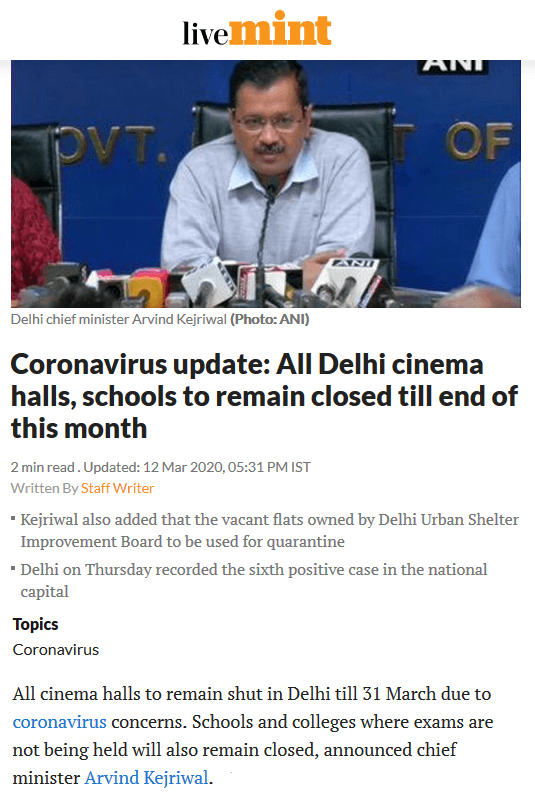 Punjab Government has recently constituted a State Rapid Response Team to deal with the virus. This Team comprises of four senior doctors. Based on situations, Government may also impose same actions as done by other states.
Also it is seen that public in general are avoiding non essential activities which would hamper prospects of Punjabi Movies at boxoffice and will hurt makers, actors and all concerned associated with this industry.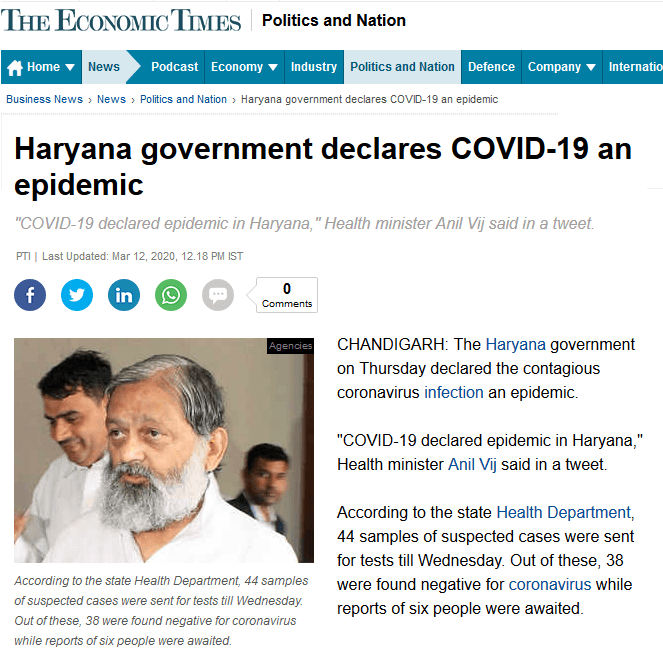 Prime Minister Narendra Modi on Thursday said the government is fully vigilant about the situation due to coronavirus and urged people to say "no to panic" and "yes to precautions".
WHO has declared the novel coronavirus or COVID-19 as pandemic. The death toll of COVID-19 has crossed the 4,000 mark and confirmed cases globally have touched 1 lakh as per the reports.
Stay tuned and follow AlphaPunjabi.com for complete coverage of Punjabi Films, Songs, Celebs and more.
Further Reading:
Live Mint
Economic Times
The Hindu