Release Date: 28 January (Episode: 1), 11 March (Episode:2)
Warning is Punjabi web series backed up by Gippy Grewal production house "Humble motion pictures". Interestingly this web series is also written by Gippy Grewal himself and direction is entrusted upon Amar Hundal.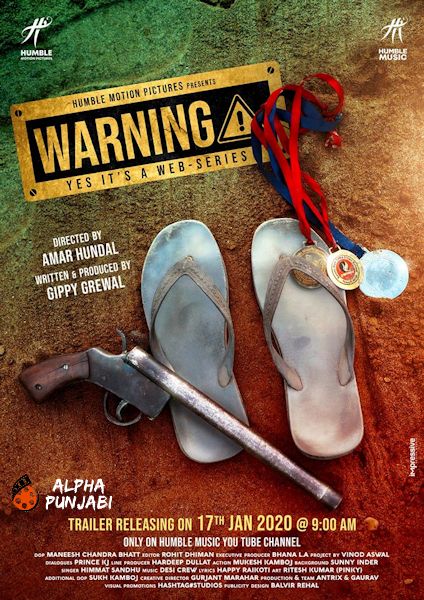 Amar Hundal has been associated with Gippy Grewal since long and has worked as associate director in various movie like Ardaas, Manje Bistre, Toofan Singh and recently Ardaas Karaan to name few.
Also Read: Warning Episode 2 release details, trailer, song and more.
Warning includes impressive line up of actors including Dheeraj Kumar, Ashish Duggal, Aman Kotish and Mahabir Bhullar among others. Dialogues are penned by known actor Prince KJ.
Warning is new age intense thriller and is so far highly complacent punjabi web series seen. Further makers have left no stone unturned in conditioning this web series to equatable full fledged movie.
Youtube Link: https://youtu.be/38ozrbP4xRw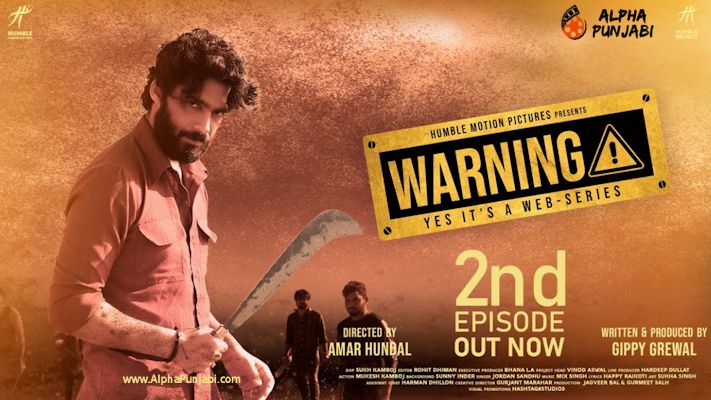 First Episode details: 28 January
Youtube Link: https://youtu.be/SZKTyqSIokM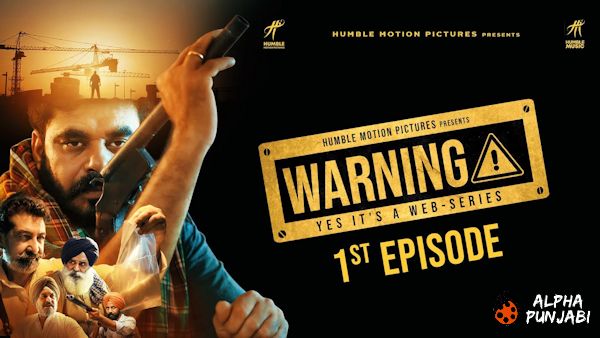 So finally, after lot of speculations First episode of Warning web series is out and is worth watching for amazing performance by Prince Kanwaljit alias Pamma (credited as Prince KJ Singh). For sure he is underrated actor and performs exceptionally well right from first scene of movie till last scene.
Impact of Prince Kanwaljit performance is further multiplied by good work from Mahabir Bhullar(Bai jee) and Ashish Duggal (Jagga).
Click here to read complete article.
Read here for complete details.
Youtube Link: https://youtu.be/W4JsAxu_3AU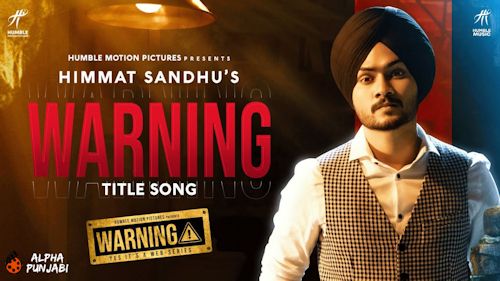 Official Trailer details: Read here
Youtube Link: https://youtu.be/xxJsnZhHS60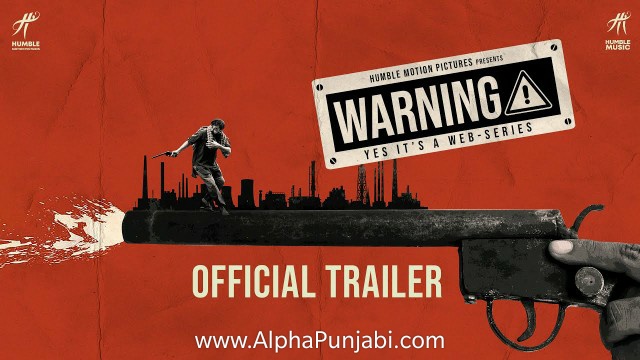 Official Trailer is released on 17 January while First episode will be released on 28 January.
Warning web series credits
Cast: Dheeraj Kumar, Ashish Duggal, Aman Kotish, Mahabir Bhullar, Bharti Dutt, Prince KJ Singh
Director: Amar Hundal
Story: Gippy Grewal
Dialogues: Prince KJ Singh
D.O.P: Maneesh Chandra Bhatt
Studio: Humble Motion Pictures
Stay tuned and follow AlphaPunjabi.com for complete coverage of Punjabi Movies, music and more.