Release Date: 27 March 2020
Credits
Genre: Comedy, Drama
Cast: Harish Verma, Yuvraj Hans, Prabh Gill, Navpreet Banga, Nikeet Dhillon, Jasleen Salaich
Director: Harry Bhatti
D.O.P: Anshul Chobey
Studio: Batra Showbiz, Shree Filmz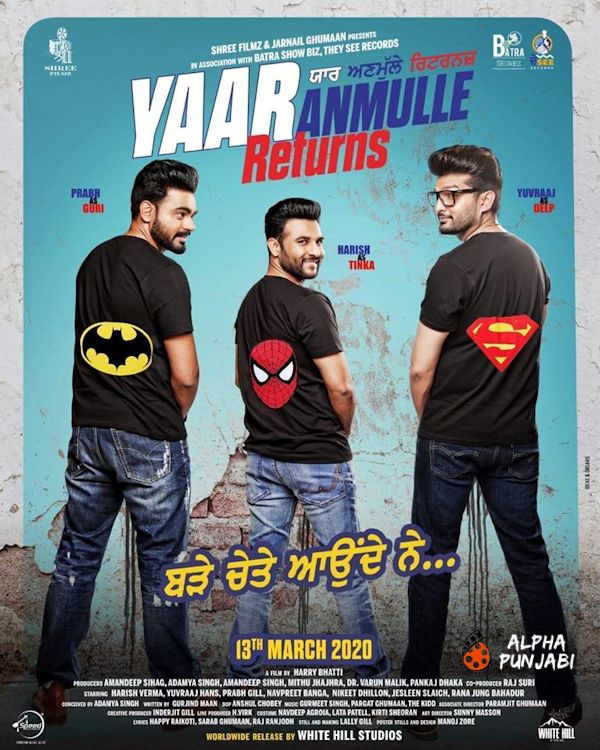 Production Status: Shoot completed, in post production
"Yaar Anmulle returns" is sequel of successful Punjabi film "Yaar Anmulle" released in 2011. While Aarya Babbar has been replaced with Prabh Gill in original cast, rest of male cast remain same. In female cast, all new faces Navpreet Banga, Nikeet Dhillon and Jasleen Salaich are give chance. "Yaar Anmulle Returns is directed by Harry Bhatti whereas Yaar Anmulle was Anurag Singh's gem.
Yaar Anmulle returns is touted as a sequel of Yaar Anmulle released in 2011, however another sequel titled " Yaar Anmulle 2″ was released 2017 which was disaster at boxoffice.
Hoping to do same magic again as first installment, production house Batra Showbiz has incorporated to an extend same starcast along with similar theme. Continue reading.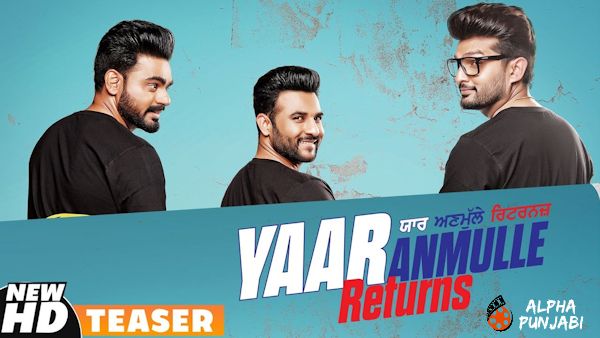 Stay tuned and follow AlphaPunjabi.com for complete coverage of Yaar Anmulle returns and all Punjabi movies.