Release Date: 14 February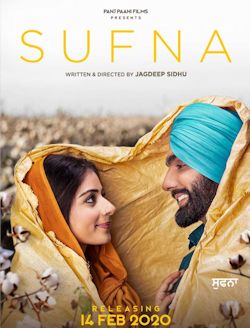 Sufna is romantic punjabi movie by director of Qismat & Shadaa Jagdeep Sidhu. Sufna cast includes Ammy Virk and Tania in lead. Movie is slated for releases on Valentines Day i.e 14 February. Music credits goes to hit duo Jaani /B Praak.
Sufna meaning in Punjabi is dream which literally translates to dream project of Jagdeep Sidhu. This is Jagdeep's 7th movie with Ammy Virk and as with earlier movies, songs and music is integral part of this romantic movie credit to Jaani and B Praak.
Sufna Online release (Amazon Prime)
Movie is now officially released on Amazon Prime video, find link below
Amazon Link: https://amzn.to/2UVFnIS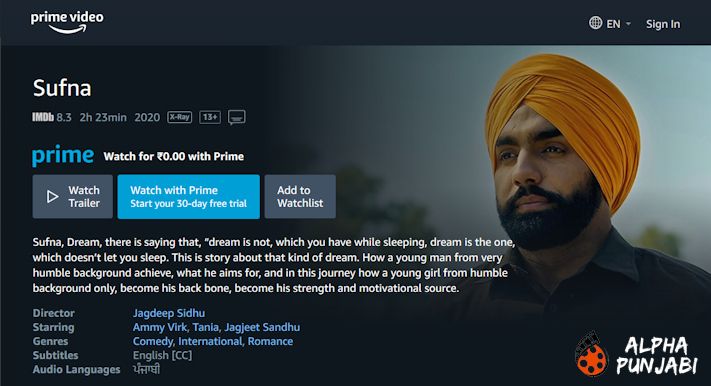 Sufna Box Office updates
First Day Collection: 2.30 Crores (Worldwide)
First Weekend Collection: 7.25 Crores (Worldwide)
Four (4) days Collection : 9.10 Crores (Worldwide)
First Week Collection: 12.10 Crores (Worldwide)
Three Week Collection: 20 Crores (Worldwide)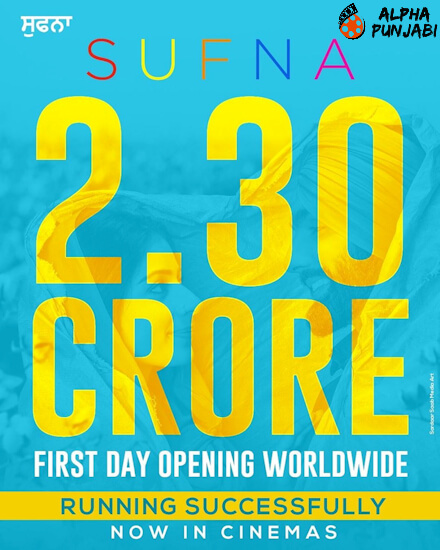 Sufna Review
Brilliant Must Watch
Rating: 4.5 stars
Sufna is dream project of writer, director Jagdeep Sidhu. Inspired from Gurnam Bhullar's Paagalpan movie traces story of orphan girl played by Tania, his life, dreams and future. Movie features regular flashback, snippets from her traumatic childhood and memories.
Sufna is Brilliant and Must watch. It would be difficult to hold your tears while watching as some of emotional scenes are highly striking. Watch out for brilliant performance by Tania, Ammy and excellent execution by Jagdeep Sidhu. This would definitely make your Valentine's day memorable. Continue reading..
Movie Credits
Genre: Romance, Drama
Cast: Ammy Virk, Tania, Jasmin Bajwa, Jagjeet Sandhu, Seema Kaushal, Kaka Kautki, Mohini Toor, Lakha Lehri, Balwinder Bullet, Rabab Kaur, Mintu Kapa
Director: Jagdeep Sidhu
Lyrics: Jaani
Story: Jagdeep Sidhu
Composer: Jaani
Music: B Praak
D.O.P: Vineet Malhotra
Action: Sham Kaushal
Studio: Panj Paani Films
Sufna Trailer
Youtube Link: https://youtu.be/5Z0XEsuJPX8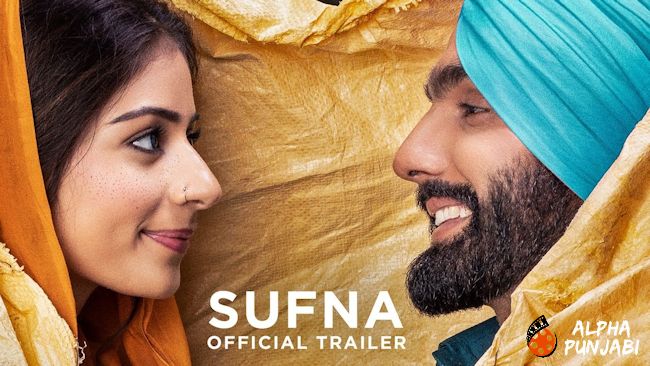 So finally Sufna trailer is out ! How many times does it happen that you watch trailer once and get so much involved in story and presentation that you immediately watch it again. You get so much in love with characters that your curiosity reaches a point where you want watch movie straight away. Continue reading..
Click here to read complete review of Sufna
Songs
Following 6 songs are released from movie Sufna.
Youtube link: https://youtu.be/FouClnkLpvY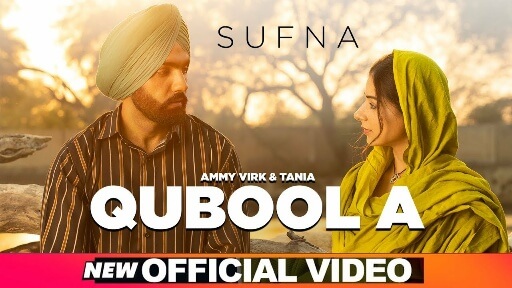 Youtube Link: https://youtu.be/ZHUYpZFT8gY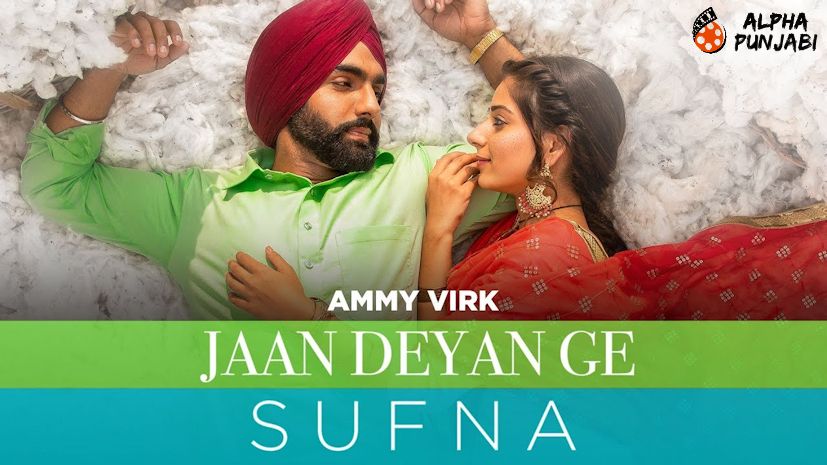 3. Channa Ve
Youtube Link: https://youtu.be/pQCGfuvxvSE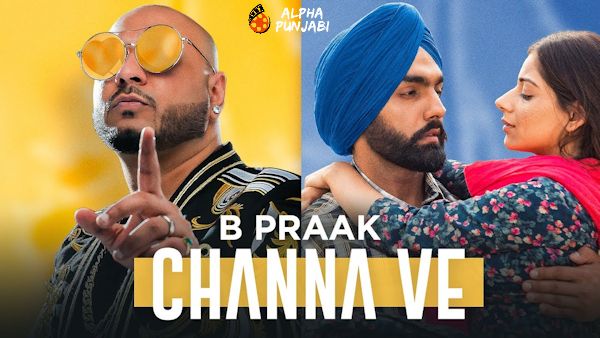 4. Ammi
Youtube Link: https://youtu.be/N0YsKKvfYqM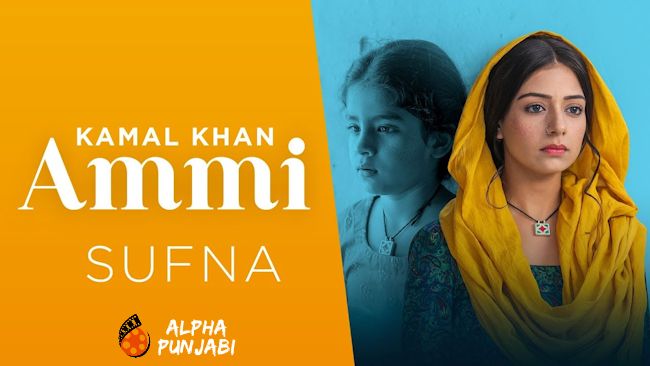 5. Jannat
Youtube Link: https://youtu.be/IOxTTrsCw_E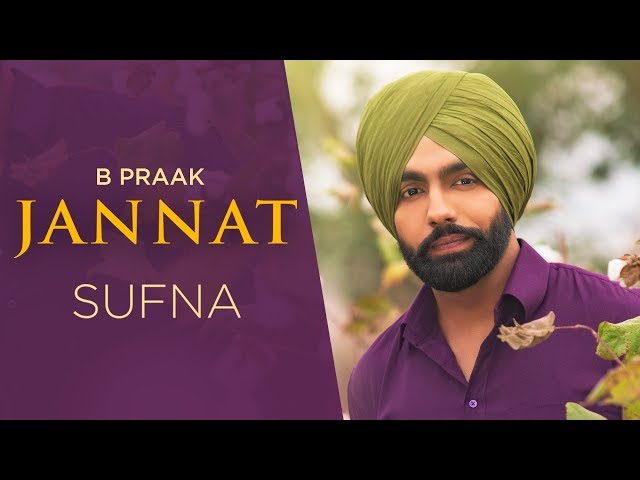 6.Shukriya
Youtube Link: https://youtu.be/aHtkRFfaPSs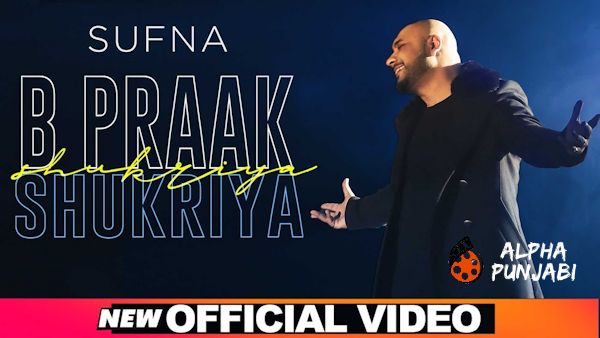 Posters