Release Date: 24 January 2020
Jinde Meriye is Punjabi movie starring Parmish Verma and Sonam Bajwa in lead. Written and directed by Pankaj Batra. Movie releases 24 January 2020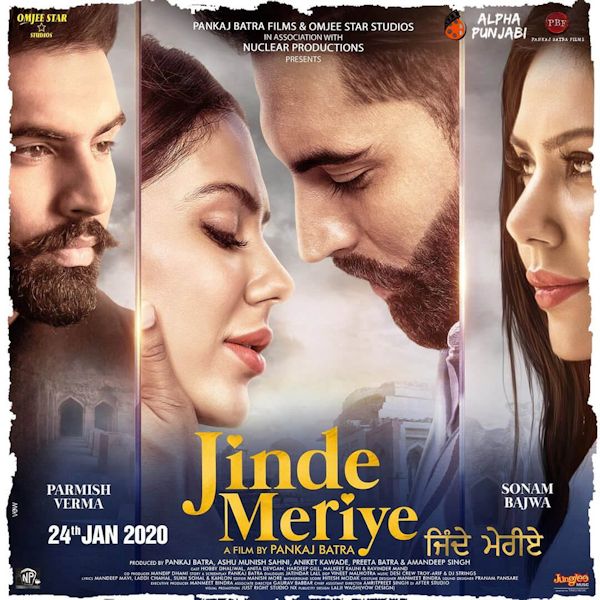 Genre: Drama, Romantic
Running Time: 2 hrs 21 mins
Cast: Parmish Verma , Sonam Bajwa, Yuvraj Hans, Navneet Kaur Dhillon , Hobby Dhaliwal, Anita Devgan, Hardeep Gill, Malkeet Rauni & Ravinder Mand
Story & Screenplay: Pankaj Batra
Dialogues: Jatindar Lall
Director of Photography: Vineet Malhotra
Music: Desi Crew Troy-arif & Dj Strings
Lyrics: Mandeep Mavi, Laddi Chahal, Sukh Sohal & Kahlon
Background Score: Hitesh Modak
Studio: Pankaj Batra Films, Omjee Star Studios, Nuclear Productions
---
Star: 3.5
All in all, definite watch for Parmish Verma fans/followers. For rest Jinde Meriye deserves chance to be 2020 first theater watch. You will enjoy music with soulful voice of Prabh Gill and Parmish Verma's Klolan plus Sonam Bajwa's vibe and some strong performances by character artists giving movie its due of emotional drama.
Click here to read complete review of Jinde Meriye
Synopsis
Shortcut…Every human being thinks in his head about this magical word! How can they achieve name, fame & success in a short span of time…?
Yaadi, a happy-go-lucky person, and Rehmat are childhood friends who turned love birds and planned to get married. Rehmat`s family is against the decision as Yaadi carries a careless attitude towards his future.
To get Rehmat, Yaadi must stand on his own and have a prosperous career. However, Yaadi chooses an illegal way to be successful, which infuriates Rehmat, making her leave Yaadi forever. Will Yaadi be able to win Rehmat back?
---
Coming to trailer of Jinde Meriye, Movie is shot exceptionally well with some breathtaking views, esp snow clad shots and aerial shots and areas credit goes to Pankaj's trustworthy associate D.O.P Vineet Malhotra who has been associated with him in earlier movies as well.
Read full article of Trailer review
Overall movie looks promising with somewhat predictable story, however differentiator is execution which constitutes good screenplay, technicals, Music and role of character artists, if done well this could be first box office success of 2020.
YouTube Link:https://youtu.be/Hy59ds4pYZg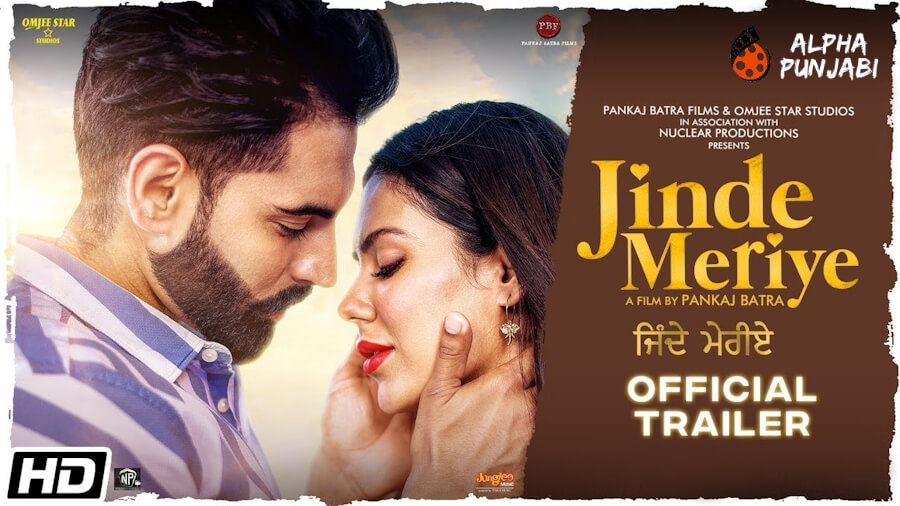 ---
Jinde Meriye Songs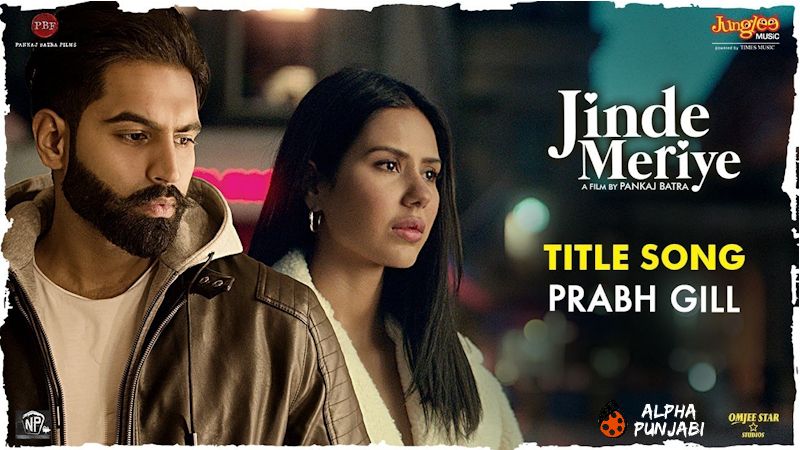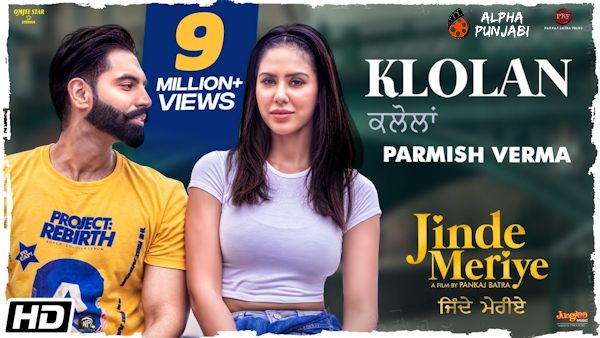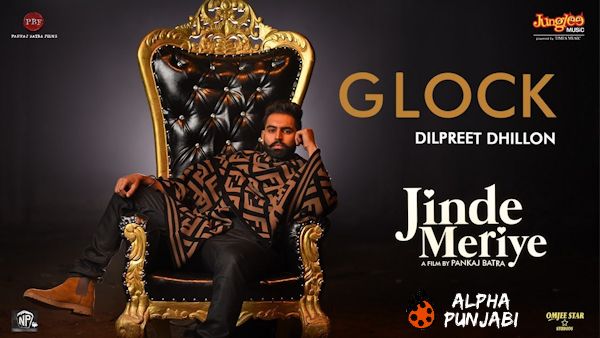 Tere Bin – Troy Arif ft. Abhijeet Srivastava