Release Date: 31 December 2021
(PreCOVID date – 03 April 2020)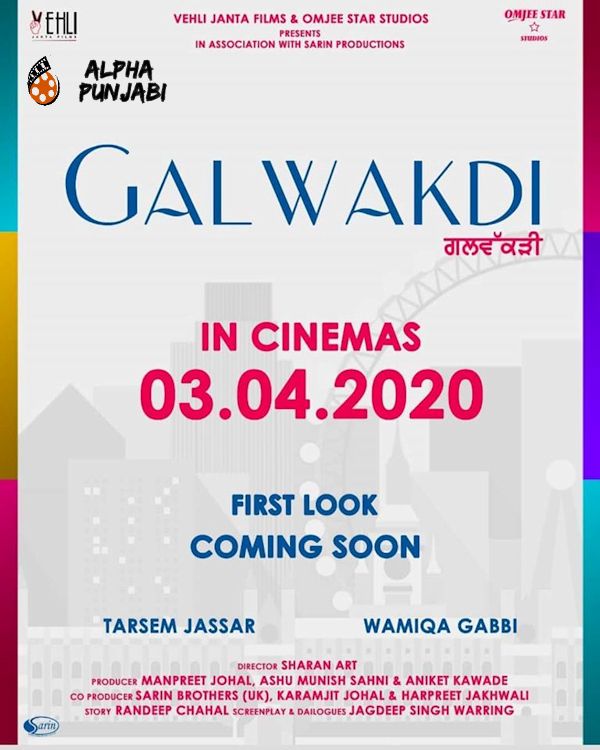 Tarsem Jassar and his productions house Vehli Janta films is back with next Punjabi movie inspired from Tarsem's hit song titled Galwakdi.
Movie along with release date is announced by Tarsem Jassar, 03 April 2020. Wamiqa Gabbi will share screen with him.
Galwakdi is directed by Sharan Arts(Rabb Da Radio 2 fame) and is written by Randeep Chahal.
Tarsem Jassar is known for delivering family entertainers and meaning full cinema and will bring much needed air in Punjabi movie releases lined up. Hope this meets our expectations.
Presented by Vehli Janta Films and Omjee Star Studios in association with Sarin Productions, releases April 3rd 2020.
Taking excitement to next level, Official poster of Galwakdi is released featuring lead pair of Tarsem Jassar and Wamiqa Gabbi.
Interestingly, poster is released with tag line of "a hug of life" signifying the title of movie Galwakdi ♥️. Movie is advertised as as different Kind Of Romantic Story.
Have a look at poster..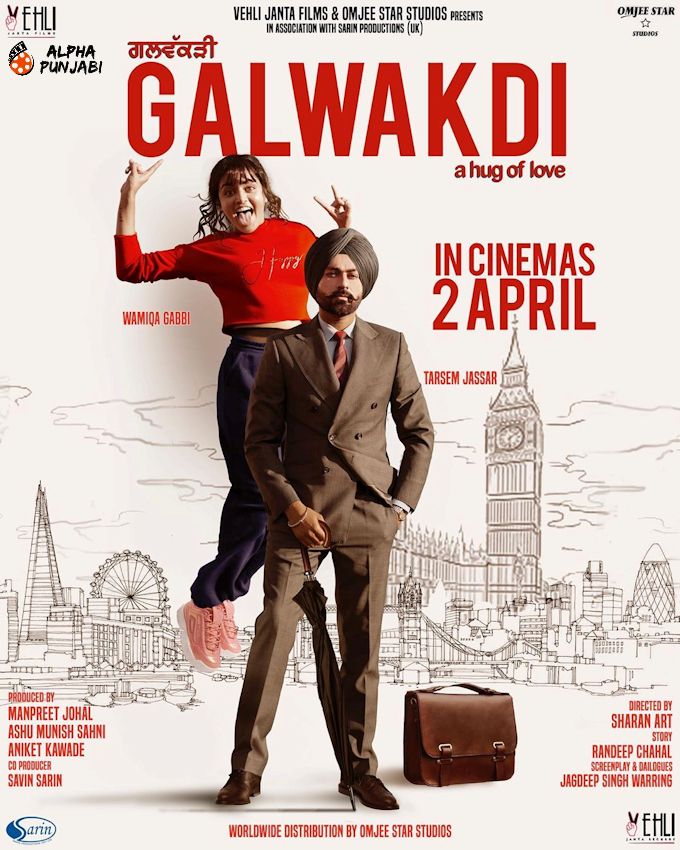 Credits
Cast: Tarsem Jassar, Wamiqa Gabbi
Director: Sharan Art
Story: Randeep Chahal
Screenplay: Jagdeep Singh Warring
Studio: Vehli Janta Films, Omjee Star Studios, Sarin Productions
Stay tuned and follow AlphaPunjabi.com for complete coverage of Galwakdi