By the end of last year, Smeep Kang has announced Comedy Punjabi Movie with Binnu Dhillon, titled. Movie was announced with unique concept of Gol Gappe with starcast even indulging in eating Gol Gappe while announcing movie.
However earlier during movie announcement, release date was not revealed which now has been announced by Smeep Kang with amusing official poster as 10 April 2020(release date)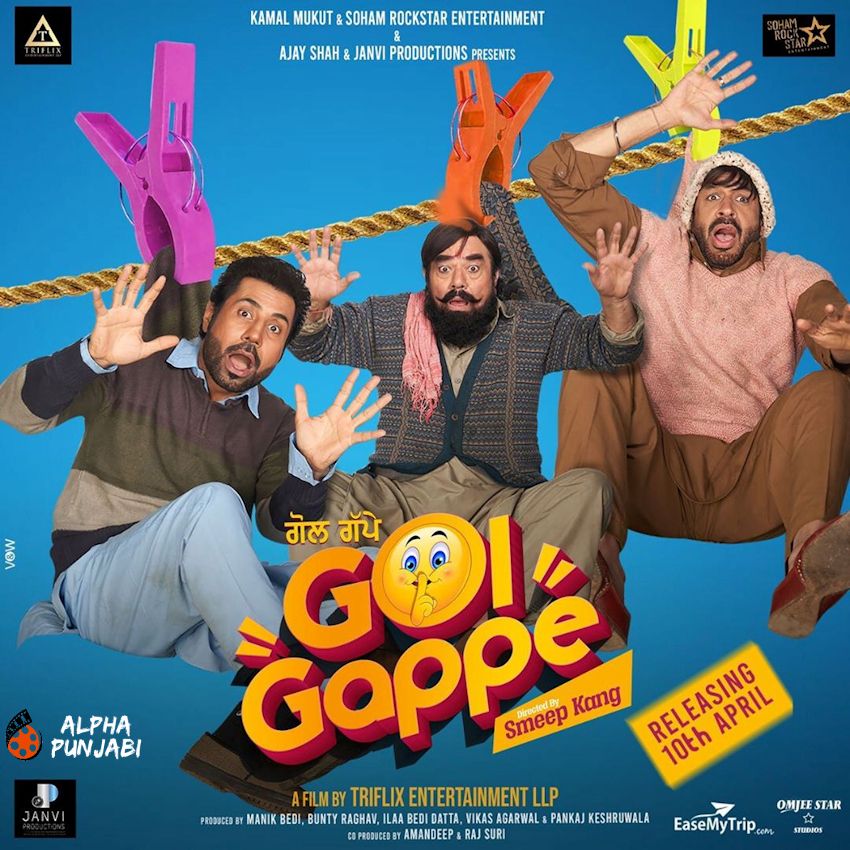 Gol Gappe is Smeep Kang's first movie this year and also happenss to be of Binnu Dhillon as in Zakhmi he was behind the screen and worked as a producer.
Further Binnu Dhillon's character has been given special focus and also features in character poster.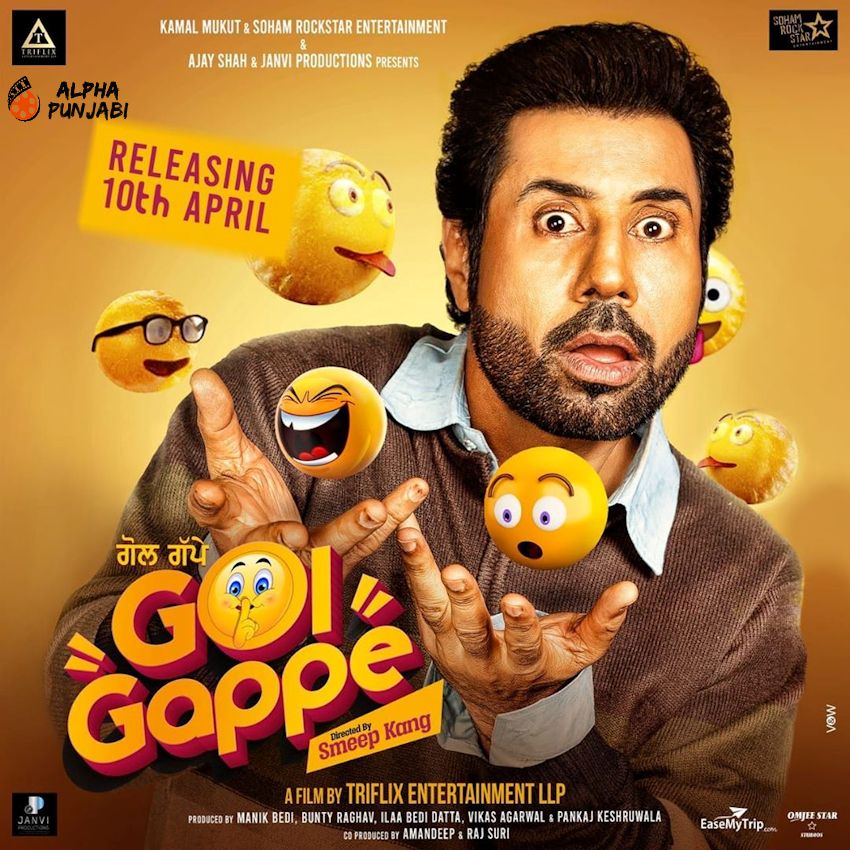 Makers have now shared Character poster of BN Sharma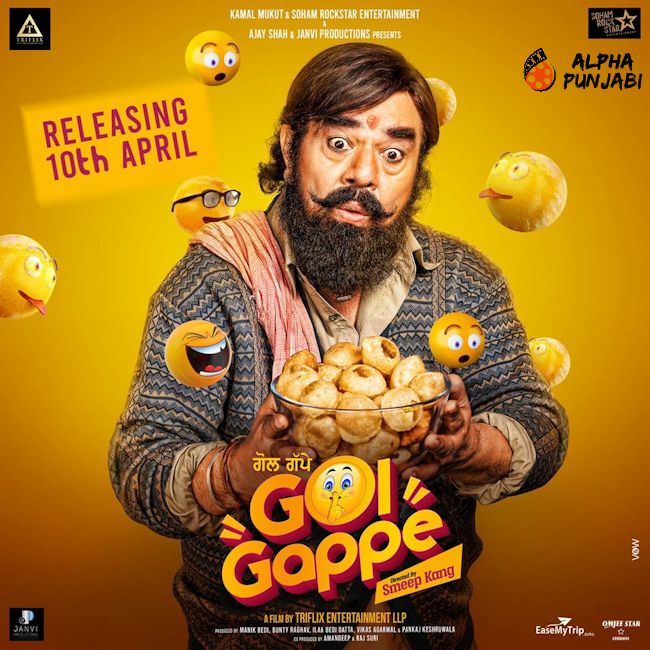 Movie stars Rajat Bedi, Ihana Dhillon & Navneet Dhillon in the main roles with B.N. Sharma playing pivotal role. Presented by Triflix entertainment, releases 10 April
Stay tuned and follow AlphaPunjabi.com for complete coverage of Gol Gappe and all other Punjabi Movies, songs and more.