Release Date: 10 April 2020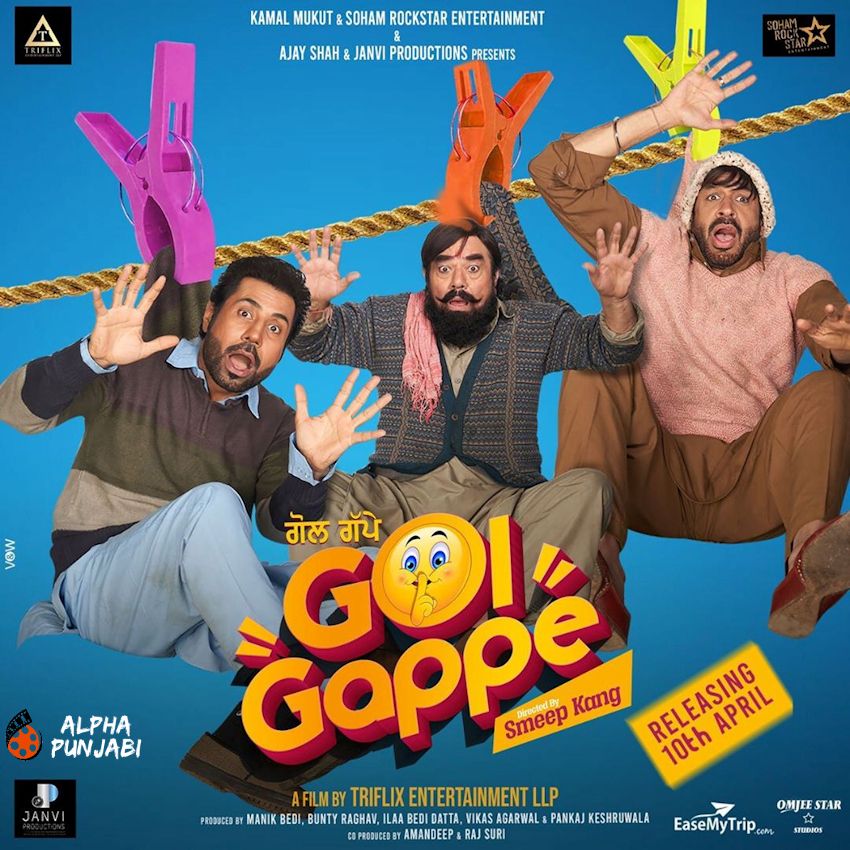 Gol Gappe is Smeep Kang's first movie this year and also happenss to be of Binnu Dhillon as in Zakhmi he was behind the screen and worked as a producer.
Further Binnu Dhillon's character has been given special focus and also features in character poster. Continue reading.
Click to check out other posters and details of Gol Gappe movie
Credits
Genre: Comedy
Cast: Binnu Dhillon, Rajat Bedi, B.N Sharma, Navneet Dhillon, Ihana Dhillon
Director: Smeep Kang
Studio: Soham Rockstar Entertainment, Trflix Entertainment.