Yaar Anmulle Returns was due for release in March 2020 when suddenly COVID lockdown was enforced and films release was put on hold, while finally witnessing theatrical release on 10th September 2021 almost after 1.5 years.
Now after 6 months of theatrical release, Yaar Anmulle returns is all set for OTT release and will be streaming on ZEE5, 4th March onwards.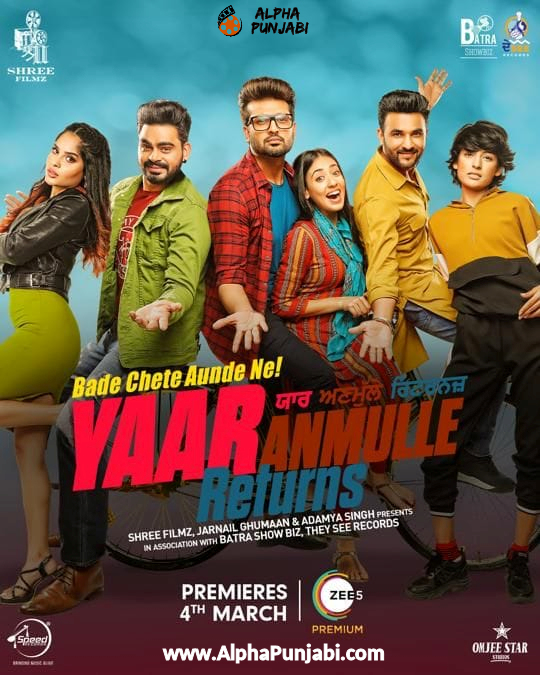 Yaar Anmulle returns is sequel of successful Punjabi film "Yaar Anmulle" released back in 2011. While Aarya Babbar is replaced with Prabh Gill in original cast, rest of male cast remain same. In female cast, all new faces Navpreet Banga, Nikeet Dhillon and Jasleen Salaich are given chance. Yaar Anmulle Returns is directed by Harry Bhatti whereas original Yaar Anmulle was directed by Anurag Singh.
Yaaran nu milan lei ho jao taiyaar. Saare aa rahe han, 4 March nu, sirf @zee5 te.#RajjKeVekho#YaarAnmulleReturns
Direct streaming link: expected soon.
Stay tuned and follow AlphaPunjabi.com for complete coverage of Punjabi films and more