Release Date: 1 May 2020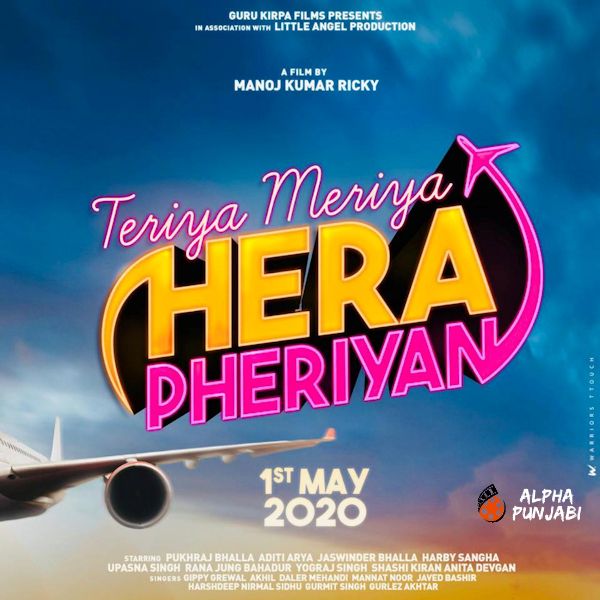 Teriya Meriya Hera Pheriyan is upcoming Punjabi movie starring Pukhraj Bhalla(son of famous comedian Jaswinder Bhalla) along with Aditi Arya, Jaswinder Bhalla, Harby Sangha, Upasna Singh, Yograj Singh, Anita Devgan.
Movie is directed by Manoj Kumar Rickey who have been associated in technical department in movies such as Khido Khundi, Sajjan Singh Rangroot.
This is Pukhraj Bhalla first movie as a lead (he has played character roles in various movies and famous web series Yaar Jigree Kasooti Degree"). Sharing news along with picture of his son elated father wrote emotional message.
"Pukhraj bete d pehli Lohri vele daadyan naanyan , chaachyan taayan , bhaina bhraavan te yaaran dostan ne ral k ardaas kiti c k PuKhu vadda ho k piyo d klaa nu chaar chand laave. Lagda rab sachey ne sabh d ardaas kabool krr lyee te hun Pukhraj Bhalla sann 2020 di pehli May nu apni pehli film ' Teriyan Meriyan Hera Pheriyan' da hero bnn k tuhade boohyan te dastak dein aa riha hai, Rinni rahange tuhade sabh de piyar,sehyog te ashirwad de. Love you all. 🙏 "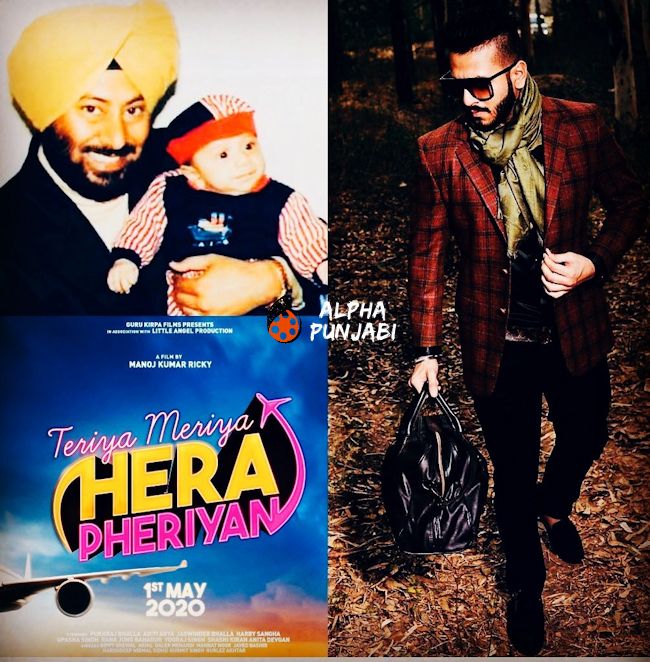 Movie Credits
Genre: Comedy, Drama
Cast: Pukhraj Bhalla, Aditi Arya, Jaswinder Bhalla, Harby Sangha, Upasna Singh, Yograj Singh, Anita Devgan
Director: Manoj Kumar Ricky
Studio: Guru Kirpa Films, Little Angel Production