Release Date: TBA
"Teriaa Mohabbtaan Ne Maar Sutteya" is upcoming Punjabi movie announced recently. Movie is written and directed by Inder Sohi. Movie is produced under banner of New Indo Musical Company.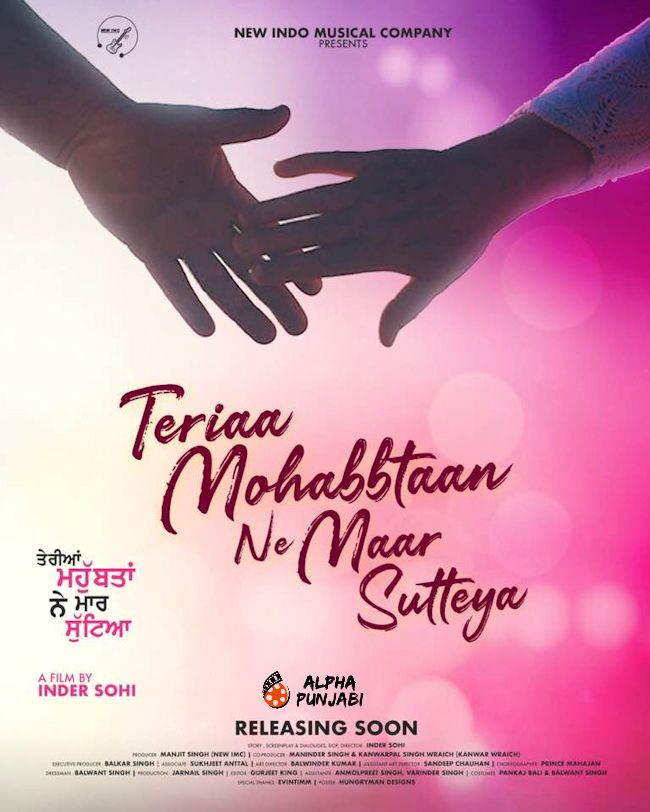 Star cast has not been finalized yet, however Hobby Dhaliwal and Aman kotish are expected to play pivotal roles.
Credits
Studio: New Indo Musical Company
Director: Inder Sohi
Story: Inder Sohi
Stay tuned and follow AlphaPunjabi.com for complete coverage of Teriaa Mohabbtaan Ne Maar Sutteya and other Punjabi Movies, songs and more.