Release Date: TBA (2020)
Here comes announcement for another Punjabi Movie Titled Nidarr.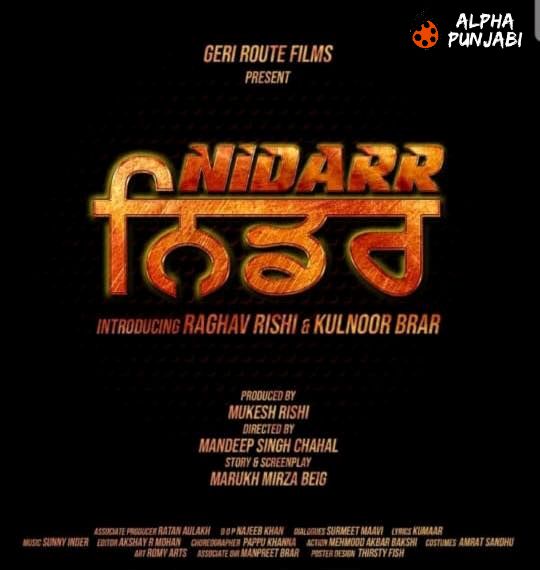 Movie is announced recently and will mark debut of both leads, Raghav Rishi and Kulnoor Brar.
Mukesh Rishi, famous bollywood actor (Sarfarosh fame) is producing this movie under banner of Geri route films. This movie is launch pad for his son Raghav who is debuting as an actor with this Punjabi movie.
Nidarr is directed by Mandeep Singh Chahal (Munda Faridkotia fame) while story and screenplay is handled by Marukh Mirza Beig.
DOP is by Najeeb Khan while dialogues are penned by famous Surmeet Maavi
Credits
Genre: Drama
Release Date: TBA (2020)
Cast: Introducing Raghav Rishi, Kulnoor Brar, Sardar sohi, Malkeet Rauni, Satwant Kaur, Rose Kaur, Vikramjeet Virk and Vindu Dara singh
Director: Mandeep Singh Chahal
Story and Screenplay: Marukh Mirza Beig
Studio: Geri Route Films
Stay tuned and follow AlphaPunjabi.com for complete coverage of Nidarr and all other Punjabi Movies, Music and more.