Release Date: 4 March 2022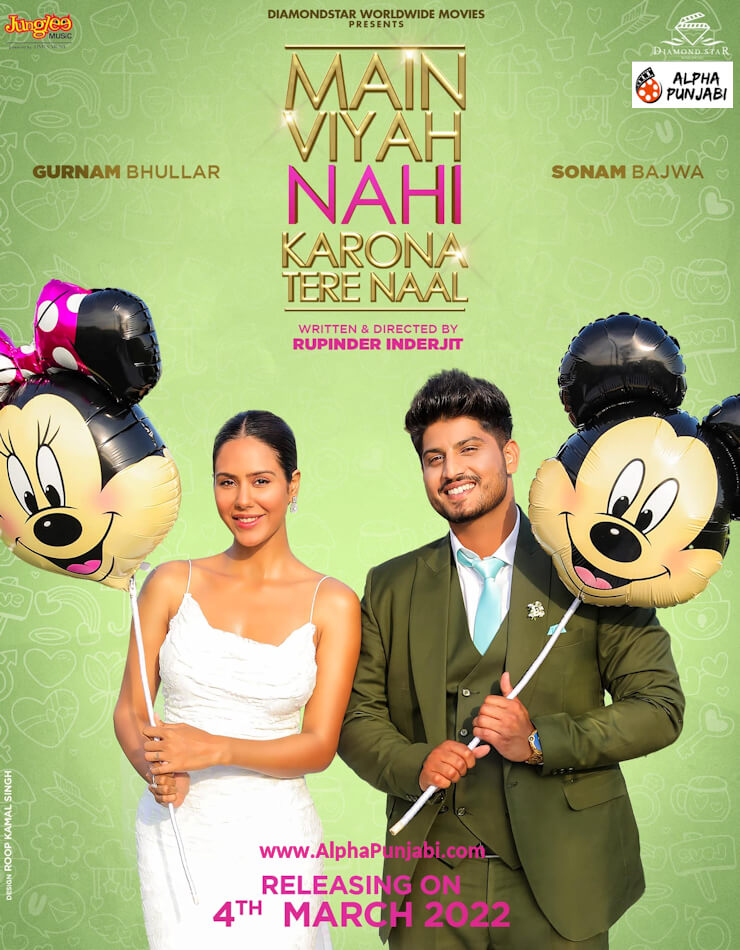 Genre: Romance
Cast: Gurnam Bhullar, Sonam Bajwa and others
Story and Direction: Rupinder Inderjit
Studio: Diamondstar Worldwide Movies
Exciting time ahead for Punjabi Cinema lovers as number of Punjab Films are lined up for release in coming months. Gurnam Bhullarm Sonam Bajwa starrer 'Main Viyah Nahi Karona Tere Naal' gets release date of 4th March.
With this movie, Gurnam Bhullar gets into production as "Main Viyah Nahi Karona Tere Naal" is produced by his studio Diamondstar Worldwide Movies. Movie is written and directed by Rupinder Inderjit and surprisingly lyrics are also written by Gurnam himself.
Music is touted as one of main crowd-puller of Movie with title of song already hit.
Official Trailer
Youtube Link: https://youtu.be/9OIaz2a9I-E