After Sony Liv released Teeja Punjab on their OTT platform, ZEE5 joins next with 'Mera Vyah Kara Do' which is exclusive OTT release skipping Theatrical Release.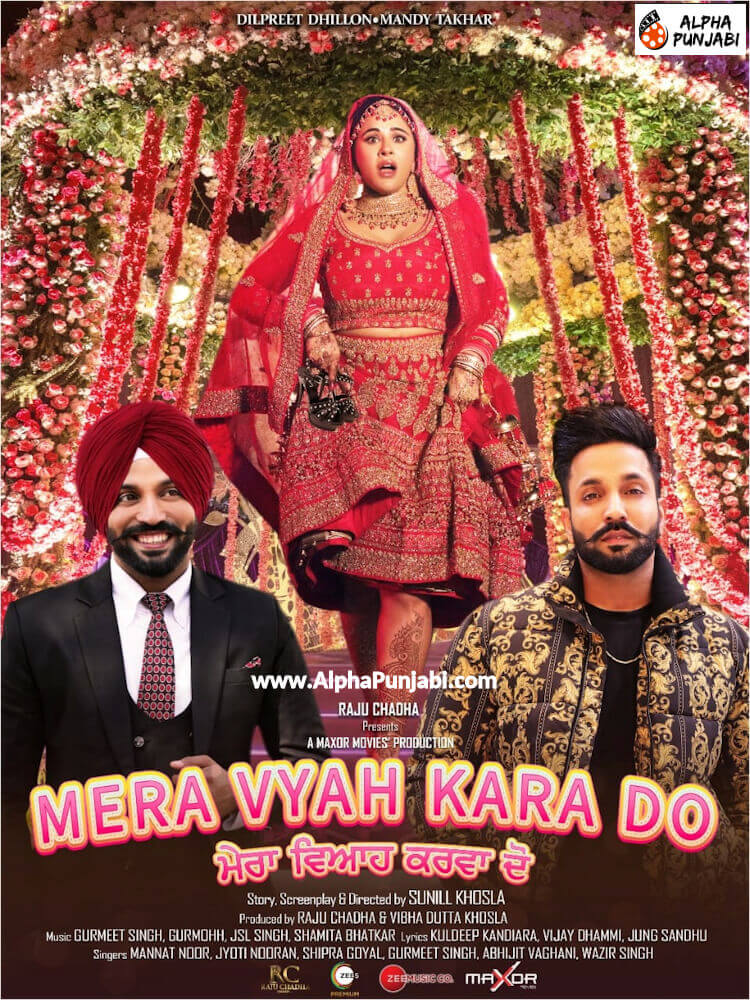 ZEE5 has special focus on regional content and has released hit Punjabi movies like Fuffad Ji, Marjaney and Qismat 2 among others.
Mera Vyah Kara Do has impressive casts with Dilpreet Dhillon and Mandy Takhar in the lead while supporting cast includes Hobby Dhaliwal, Rupinder Rupi, Sunny Gill and Vijay Tandon.
This comic movie is about next door girl, Noor played by Mandy Takhar who is looking for matrimonial alliance and as an experiment puts up bold phots and profile on matrimonial site. What happens next is full of surprises and unusual situations.
Movie is directed by Sunill Khosla who mentioned that he is satisfied with the performance of entire cast and crew and has tried delivering top-class film.
Now it is up-to audiences how movie is rated and performs, although movie producers would be happy considering cost is already recovered with OTT release.
Watch on Zee5, Direct Link: https://www.zee5.com/movies/details/mera-vyah-kara-do/0-0-1z591197