Khatre Da Ghuggu is all set for 17 January release.
Jordan Sandhu is quite hopeful for success of this movie and would expect this movie to push his carrier and establish him as a successful actor as in 2018, Jordan Sandhu had four releases starting with Kake Da Viyah, Kala Shah Kala, Munda Hi Chahida and Gidarh Singhi which performed fairly well at Box Office. His Character of Jaggi in Kala Shah Kala was highly appreciated.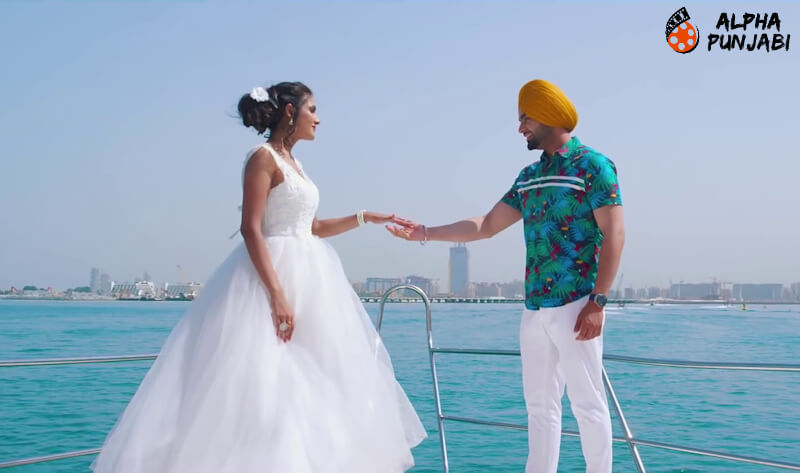 Diljott name to fame is Diljit Dosanjh's famous track Patiala Peg released in 2014 which featured her as a lady lead and then did debut in Punjabi movie with Teshan along with Happy Raikoti followed by minuscule role in Yaar Annmulle 2. This is her major release after 3 years and has high hopes from this movie.
Music of this movie is composed by Davvy Singh who also happens to be acting in this movie playing role of Jordan's elder brother. Bunty Bains has written all songs with vocals from Jordan Sandhu, Gurlez Akhtar and Ranjit Bawa.
Also Read: Khatre Da Ghuggu preview, synopsis
Punjabi Model/Actress Kamal Khangura makes strong entry in promotional song "Like Kran" sung by Ranjit Bawa which is among top song of this movie.
Youtube Link: https://youtu.be/l07xcf4qt0E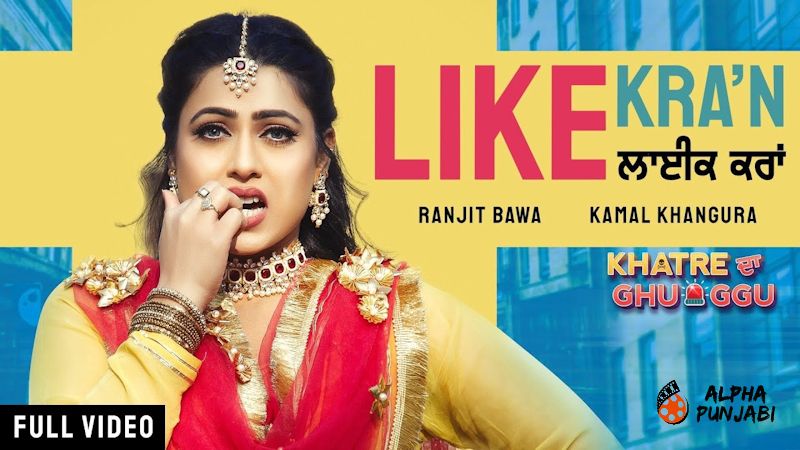 Finally before movie release Sohno Lagda makes wild card entry as song is released few hours before theatrical release of movie, sung by Gurlej Akhtar.
Youtube Link: https://youtu.be/aUXD7x3d6fw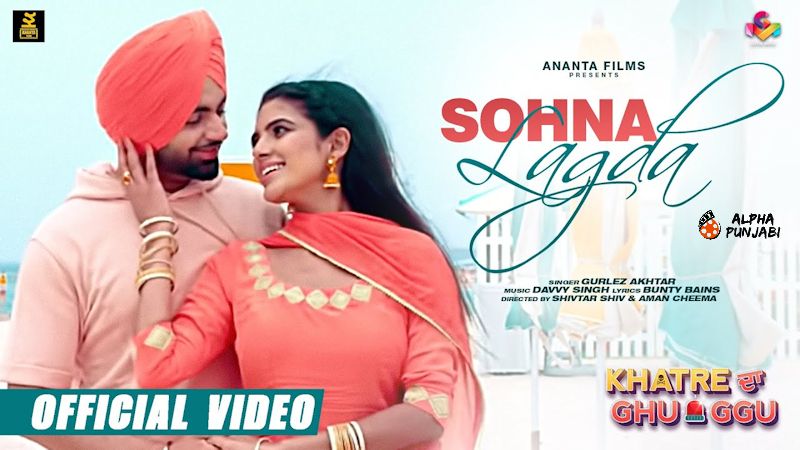 Khatre Da Ghuggu with unique name is out laughter comedy movie with romantic story written by Ravinder Mand.
Click here for complete movie details
Watch out for excellent comic timing of BN Sharma and love chemistry between Jordan Sandhu and Diljott mixed with superstitious comic situations.