Release date: 13 May 2022 (Original release date: 10 July 1981)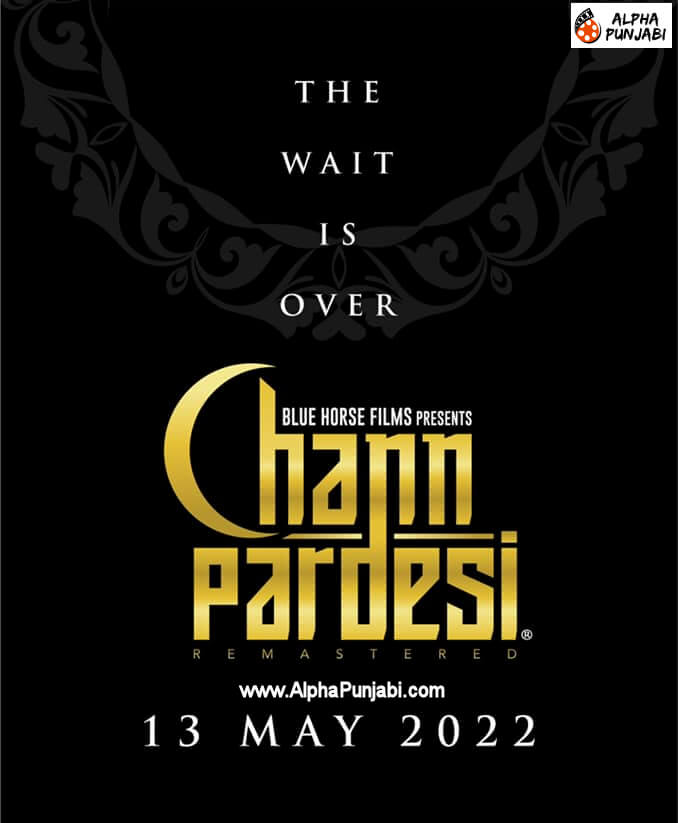 Classic Cult featuring legends of Film industry is finally set to release again in 2022. Digitally restored and remastered in Dolby Digital. Chann Pardesi will be released on 13 May 2022 in Cinemas.
41 (Forty one) years after original release, National Award wining film stars Raj Babbar, Rama Vij, Amrish Puri, Kulbhushan Kharbanda and Om Puri. Directed by Chitrarth Singh, Raj Babbar's character of Laali and Rama Vij's Kammo became household names. Story was written by Baldev Gill while Music was by Surinder Kohli
Restoration and Remastering is done by Dr Chanan Singh Sidhu and Simran Sidhu under Blue Horse films and features HD Digital and Dolby surround sound.
Credits
Restored & Remastered
Release Date: 13 May 2022 (Original release date: 10 July 1981)
Genre: Drama
Cast: Raj Babbar, Rama Vij, Kulbhushan Kharbanda, Amrish Puri, Om Puri
Director: Chitrartha Singh
Studio: Blue Horse Films