Punjabi's specially associated with North America/Canada would be aware of popularity of Tim Hortons which is often credited as home of Canada's favourite coffee with specialization in coffee, doughnuts, and other fast food items. However our post is about Tim Hortons Punjabi Song.
Catching on popularity of this coffee joint among Punjabi diaspora, Singer Surinder Baba & Heer Sharma based in Canada has managed to deliver stellar song titled Tim Horton.
👍 Like our Facebook page and stay updated with everything happening around Punjabi Films
This song is already hit and is among top chartbusters in Canada. Music and mixing is by Gavy Sidhu while video is by Noor G and features Jaskaran & Kamal Virk in music video.
This foot tapping number has catchy tunes and has been shot aesthetically signifying cuteness rather hotness and thus immediately becomes favorite.
Find below details along with official Youtube link..
Youtube Link: https://youtu.be/2xgNx_Krr7A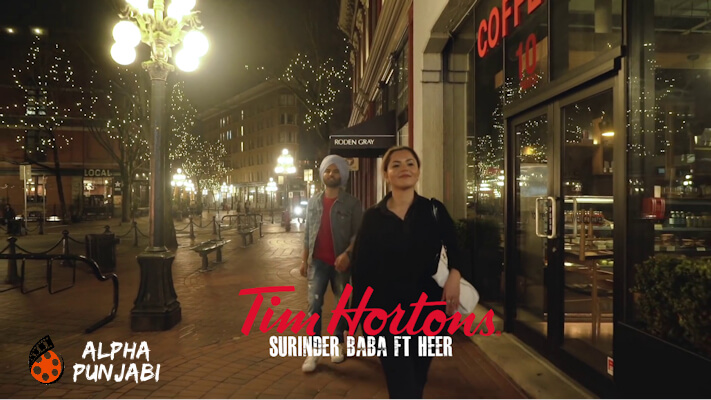 Song Credits
Singer: Surinder Baba & Heer Sharma
Music and Mixing Mastering: Gavy Sidhu
Video: Noor G

👍 Like our Facebook page and stay updated with everything happening around Punjabi Films