Release Date: TBA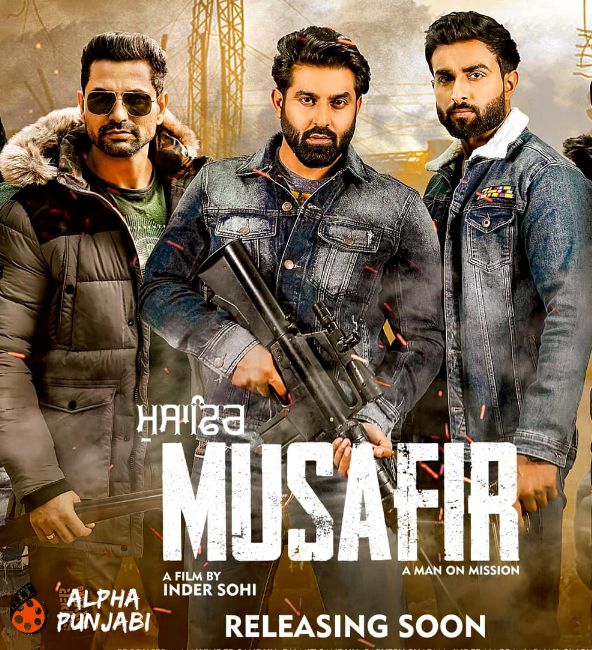 Musafir is action genre movie, written and directed by Inder Sohi. Movie includes impressive line up of cast including Kartar Cheema, Harsimran King, Preet Baath, Singer Ashok Masti, Neha Malik, Nisha Aaloya and Yaad Grewal.
Shooting of movie is already completed and makers have recently shared first look poster of movie with tagline "A man on mission".
Movie appears to carry theme of action oriented task completion story with lot of action in between. Release date has not been confirmed yet.
Credits
Release Date: TBA
Cast: Harsimran King, Kartar Cheema, Preet Baath, Ashok Masti, Inder Nagra, Neha Malik, Nisha Aaliya, Prince KJ, Aman Kotish, Yaad Grewal
Story and Director: Inder Sohi
DOP: Inder Sohi
Studio: Black Roz Entertainment, Ryan Media Human Music
Stay tuned and follow AlphaPunjabi.com for complete coverage of Musafir and other Punjabi Films, Songs and more.