Release Date: 3 February 2023
Kali Jotta is upcoming Punjabi movie starring Satinder Sartaaj and Neeru Bajwa in the lead roles. Wamiqa Gabbi is playing supporting role. Movie is directed by Vijay Kumar Arora while story is by Harinder Kour. Officially movie is confirmed for 3 February theatrical release.
Neera Bajwa along with acting is playing role of Producer as well. Movie will be distributed by Omjee Star.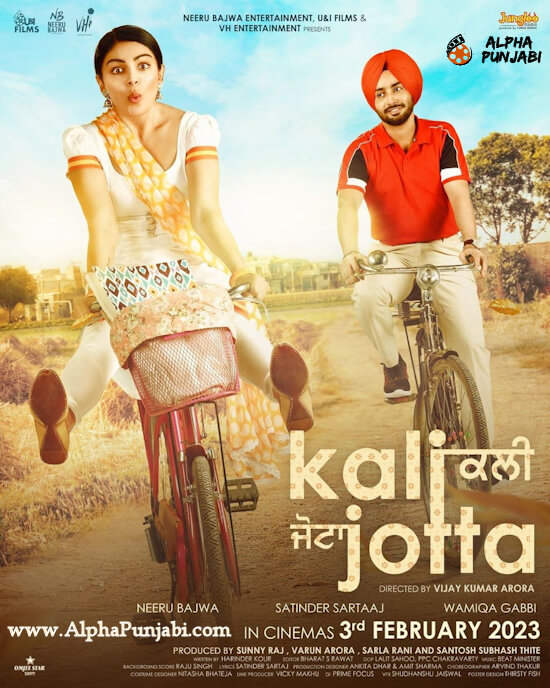 Movie Credits
Cast: Satinder Sartaaj, Neeru Bajwa & Wamiqa Gabbi
Direction: Vijay Kumar Arora
Story: Harinder Kour
DOP: Lalit Sahoo/ P.P.C. Chakravarty
Production: Neeru Bajwa Entertainment, VH Entertainment and U & I Films
Kali Jotta Trailer
Stay tuned and follow www.AlphaPunjabi.com for complete coverage of Kali Jotta.