Finally makers of Khater Da Ghuggu has released first offical poster of Khatre Da Ghuggu film. Interestingly this will be first punjabi movie release of 2020, scheduled for release on 10 January 2020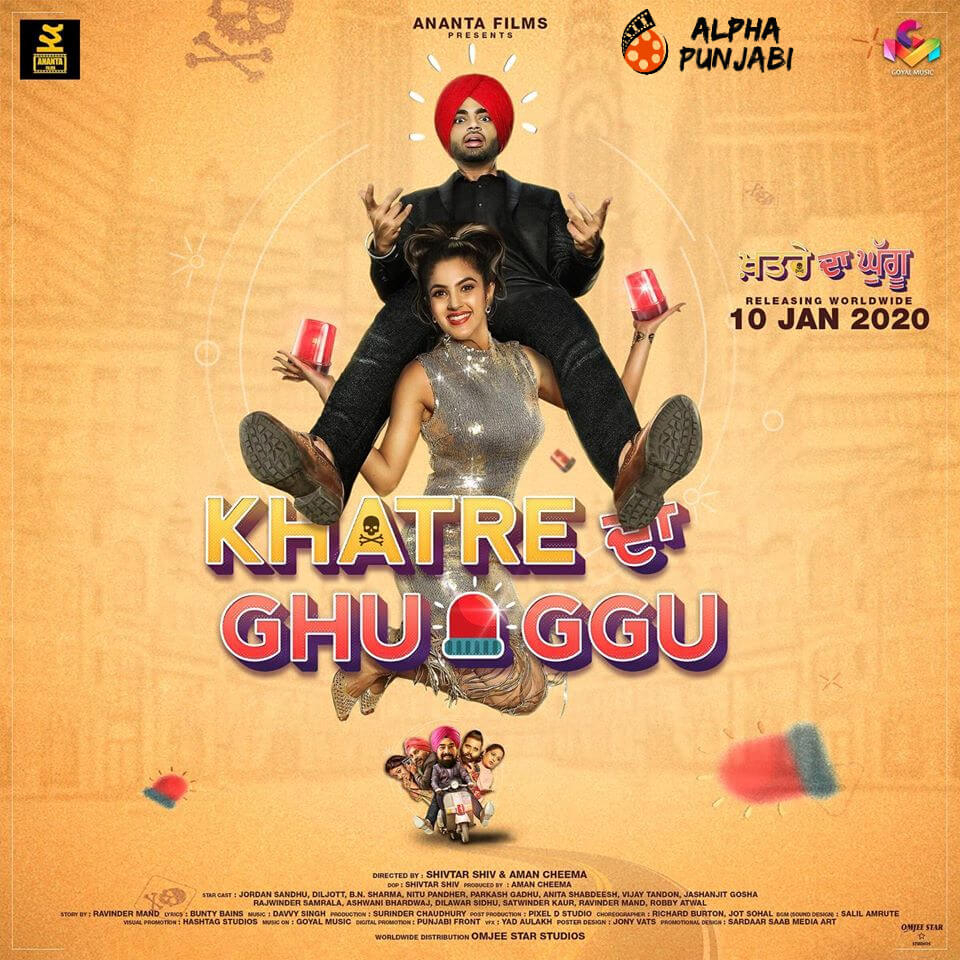 Although movie was announced in the past for release on 10 January 2020, however looking at activities and post-production schedule movie was uncertain for release on scheduled date. However with official release of poster, release date is confirmed.
Khatre Da Ghuggu is directed by duo Shivtar Shiv and Aman Cheema and stars Jordan Sandhu, Diljott, B.N Sharma, Nitu Pandher among others.
Stay tuned and follow AlphaPunjabi.com for complete coverage of Khatre Da Ghuggu