In times of OTT content delivery, Amazon started trend in India with Amazon Prime shortly being followed by likes of ZEE5 and Sony LIV.
Catching the trend in none other than Flipkart with its first original series titled Backbenchers being hosted by Bollywood's Farah Khan.
Till date only bollywood celebrities were invited on the show available exclusively on flipkart app. Now breaking this trend will be our own Punjabi heartthrob Jassie Gill, riding high on success of Allah Ve with #Selfiequeen Neha Kakkar.

Episode featuring duo will be available for viewers beginning 14 December 08:00 PM (IST). Worth mentioning here is both Jassie Gill and Neha Kakkar in past have done few Punjabi Songs together.
The opening episode featured Anil Kapoor and Shilpa Shetty, reliving their school memories joined in later episodes by Sania Mirza, Parineeti Chopra, Bhumi Pednekar, and Tapsee Pannu.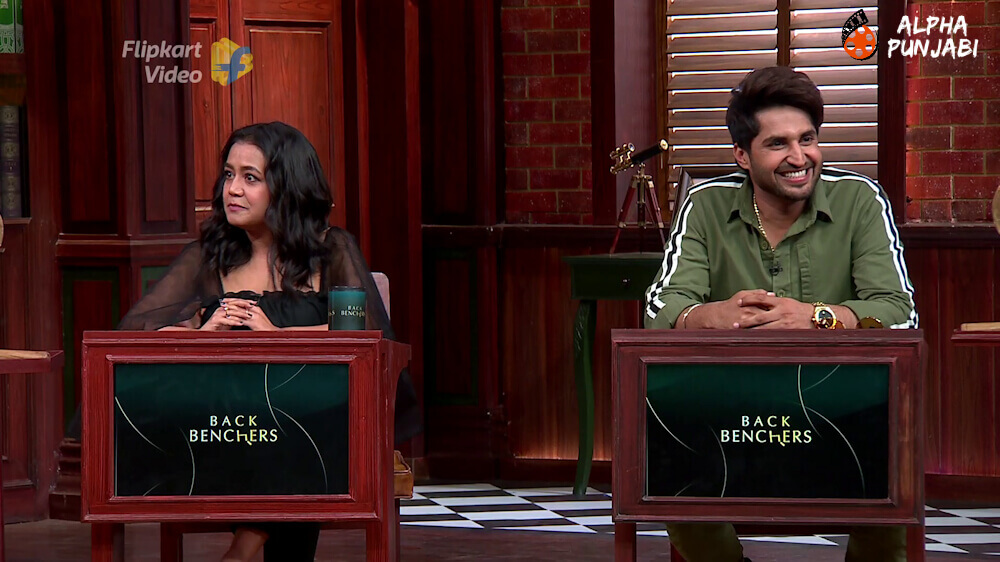 Video has been released and can be viewed on flipkart app, link: https://www.flipkart.com/flipkart-video-dt-store?id=856663
Flipkart Video Originals Backbenchers season 1 will have total of 20 episodes, with a new episode airing every Saturday and Sunday at 8:00 PM (IST)